Gordon Howe Obituary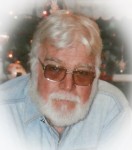 Obituary
He was born in Astoria Oregon to Magnus Bernard Howe and Margaret Mary Genevieve Nusbaum
Howe. His parents divorced when he was very young, and his father and Sophie (Tillie) Elliott Howe
raised him, his siblings and her sister's 4 children. He graduated from Astoria High School in 1950.
One of his very early jobs was working at Home Bakery. He spent his entire life working on the
Columbia River, starting as a deckhand at Arrow Tug & Barge prior to being inducted into the Army
on Jan. 7, 1953. He was honorably discharged on Dec. 21, 1954 to Army Reserve for 8 years. He
received the National Defense Service Medal, Korean Service Medal, and the United Nations Service
Medal. After his service he returned to decking on the tugs and eventually became a captain on the
tugs. For the next twenty years he would work on the tugs and study in the evenings to constantly
upgrade his level of Coast Guard license to eventually obtain a 1600 ton masters license with
unlimited tonnage pilotage qualifying him to pilot ocean going vessels. He would spend the next
twenty years piloting ships on the Columbia River. He retired Jan. 1995.
He prided himself on being a tough MMP union contract negotiator one day and getting along
famously with the towboat company president, Peter Brix, the next day. He served as Vice President
and President of the Columbia River Pilots. He also served as a commissioner on the Oregon State
Board of Maritime Pilots, appointed by Governor Vic Atiyeh.
Gordon married Viella Margarette (Marge) DeBeni on Sept. 21, 1955. They had 5 children. The
family enjoyed camping, hunting and motorcycle riding together. He was a founding member and
president of the original Sons of the Beaches 4 wheel drive club. They divorced on April 20, 1976.
Gordon married Darlene Marie (Ness) McFerran on Jan. 16, 1978. This marriage added 4 more
children to the family. Darlene was the love of his life, until her passing Sept. 10, 2010. Gordon's
large family was his pride and joy, especially as it continued to grow with grandchildren and great
grandchildren. He absolutely loved family gatherings, as did his grandson, Brandon.
Gordon is survived by children: Randall (Jeri) Howe, Alice Howe (Ron) Chaloux, Gordon (Debby)
Howe, Debbie McFerran (Steve) Woodard, Julie McFerran, Mike McFerran, and Mark McFerran.
Grandchildren: Kristen Howe, Randall (Kayla) Howe, Christy Chaloux (Tony) Coulombe, Amanda
Chaloux (Jason) Milks, Amy Chaloux, Naunie Howe O'Brien, Katie Howe (Mike) Casey, Scott Howe,
Derek Woodard, Dustin (Irene) Woodard, Jennifer McFerran Everson, Jesse (Victoria) McFerran,
Willie Robertson, Mark (Lindsey) McFerran Great grandchildren: Madison Howe, Natalie McCargish,
Olivia McCargish, Patricia Howe, Gabe Albright, Ezra Albright, Hayden Bottleson Albright, Elias
Simmons Albright, Rosie Coulombe, Tyler O'Brien, Kaitlyn O'Brien, Delilah Casey, Mia Casey, Isaiah
McFerran, and Zenna McFerran. His sister: Josephine E. (Betty Jo) Heiner; and many nieces,
nephews and cousins. Brother-in-law: Darryl Ness. Lifelong friend: Bill Davis.
He had/has a long lost younger brother Joseph Nusbaum Kreier.
Gordon was preceded in death by his parents; his siblings: Bernard D. Howe, Charles L. Howe, and
Mildred P. Howe; his children: Roy Howe and Ronald F. Howe; his grandchildren: Brandon L. Howe,
Chelsea Howe, and Marc Weiber; his great-great grandchild: Audri Viella-Rose Hendrickson.
A celebration of life is planned for May 11 th , 2pm on the 39 th Street Pier behind the Rogue, near where
there used to be a sandy beach that Gordon often fondly referred to as his old stomping grounds,
where he learned to swim.
Hughes Ransom Mortuary is in charge of his cremation and has an online guestbook.
Memorial contributions may be made to the NRA, Oregon State University sports, or Doernbecher
Children's Hospital.
To send flowers or a remembrance gift to the family of Gordon Howe, please visit our Tribute Store.
Services
Service
Celebration of Life
39th & Pier behind Rogue
Astoria
,
OR
US
97103